productions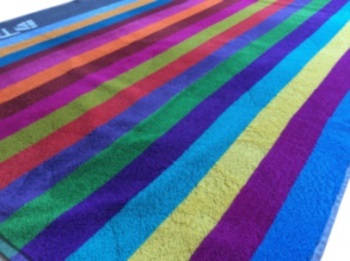 Our promotional towels in any size ensure tremendous added value. Your clients and relations will appreciate our customized towels offered as a corporate gift or marketing tool above any other product. Our custom productions are based upon your requirements regarding size, your specific color and design layout with your logo or event finished in terry or luxurious ultra soft velours. STARTING FROM 150 PIECES !
golf - sports towels
Over 4000 clubs and international events worldwide rely on our expertise when it concerns sports-, golf and caddy towels. These towels are an essential accessory for all golf players and the perfect product for your logo. The golf and caddy towels are equipped with ring and hook or a solid karabiner hook, delivered as trifold as well. STARTING FROM 200 PIECES, in assorted colors of 4 x 50 pieces possible.
embroidery
We carry a full range of all textile products (garments, accessories): T-Shirts, poloshirts, sweaters, hoodies, jackets, caps, general clothing and sporting accessories (sports bags, sport shoes etc). As from 1 single piece up to ...